Development of a Competence Model for Object-Oriented Programming
Project Description
Affected by the national results of PISA, in the past years lots of educational fields established the modelling of competences as one of their research focusses. The German Research Foundation (DFG) reacted by implementing the Priority Program 1293 "Competence Models for Assessing Individual Learning Outcomes and Evaluating Educational Processes", in which several topics from different educational fields were subsumed. In the last 7 years of Informatics Education research two projects addressed this topic. On the one hand the DFG-project MoKoM researched, how competences for Informatics Systems and Modeling could be described. On the other hand, KUI (granted by the federal ministry of education and research (BMBF)) analyzed, which competences future educators in the area of Informatics should possess. For further fields of content of empirically founded models are not known yet.
One possible field of content, which is quite relevant in german grammar school curricula as well as in introductory courses at universities, is the introduction to object-oriented programming (OOP). In schools, students learn via programming to understand, enhance or independently design informatic systems, which were beforehand analyzed and built for problem statements derived from their everyday lives. This also aims at evaluating the possibilities and limitations of these systems as well as systematically enhance their problem solving skills. Because of the practical relevance the introduction to programming using an object-oriented language is a very common approach at universities, too.
To understand the processes of teaching and learning in this field better and to make them accessible for a comparison on a larger scale, it is the aim of this project to develop a competence model for the secondary school field along with its assigned measuring instruments for a relevant part of the area of object-oriented programming. The acquisition of programming skills confronts beginners often with major problems, since the knowledge of programming language syntax and semantics, of handling the tools (e.g. integrated development environment), of programming plans and of problem solving have to be interconnected continuously. Such a competence model could also contribute in enhancing the processes of teaching and learning as well as the accompanying teaching materials.
Since latent structures such as competences reveal themselves e.g. through the solving of certain problems, typical tasks in the field of introductory programming in teaching books, hand-outs and introductory lectures will be analyzed and categorized regarding the required abilities to solve the task in a competent way. Based on this categorization a normative competence structure model will be derived. The sufficient completeness and correctness of this model will be confirmed by an evaluation of experts in the field of pedagogical content. By collaborating with representatives of psychology and psychometrics, the normative model will be transferred into a psychometric measuring model. This model will be the basis for upcoming items, which will be formulated, piloted, enhanced and finally tested on a representative cohort. The resulting findings will be enriched with the drawing of concept maps. The evaluation of the item quality features as well as the distinguishing of item difficulty and person ability will be done with the methods of Item Response Theory. The results will cover the previous findings on an empirical level.
Room:

SA-224

Phone:

+49 201 18-37295

Fax:

+49 201 18-36897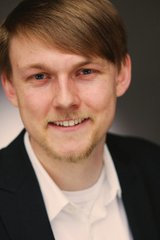 M.Ed.
Room:

SA-224

Phone:

+49 201 18-37246

Fax:

+49 201 18-36897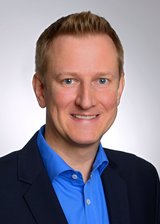 Prof. Dr.
Consultation Hour:

Mittwochs 13:00-14:00 oder n. V. (bitte vorherige Anmeldung per E-Mail)

Room:

SA-222

Phone:

+49 201 18-37248

Fax:

+49 201 18-36897